Hello! I'm Shannon and I am so excited to be posting on Eyeliner & Erasers. I blog over at shanndelier and define myself as a lover of food, adventure, and life in general. I have the cutest 5 month old shiba inu puppy and an equally as cute chef husband.
Today I'm here to share my absolute favorite smoothie recipe: a PB&J smoothie. I know, I know, it sounds gross, but I promise that if you just try it, you'll love it. I haven't eaten a peanut butter & jelly sandwich in years but ever since trying this smoothie, I swear it's all I crave.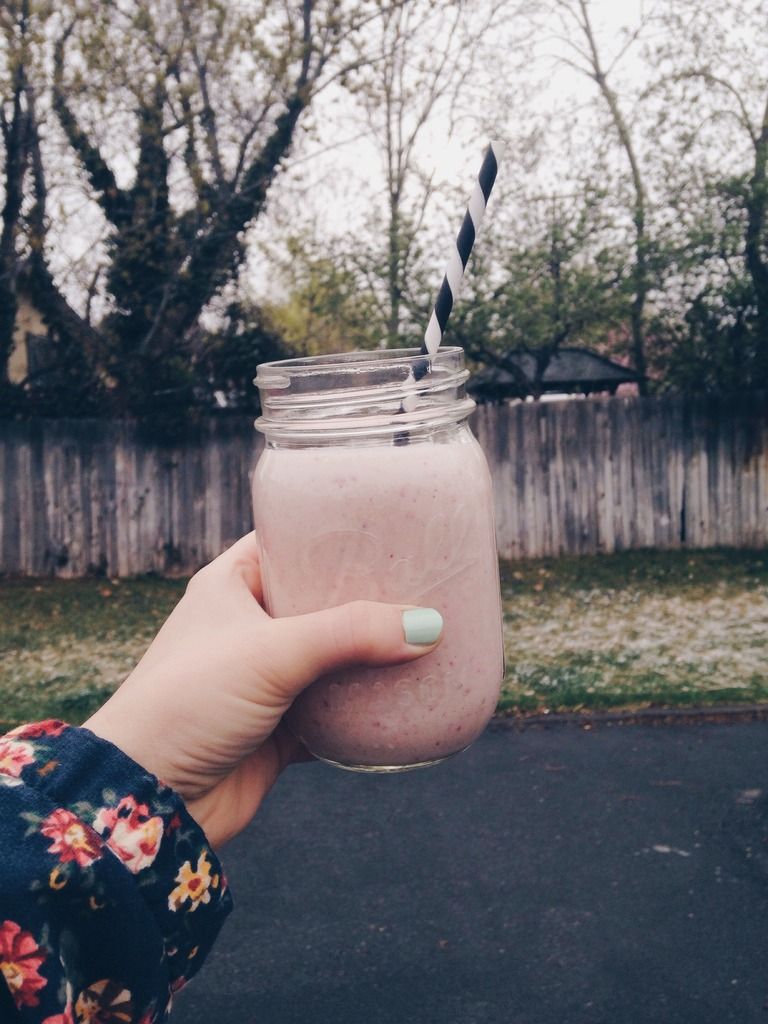 Ingredients:
• 1 cup frozen strawberries
• 1 spoonful creamy peanut butter
• 1 cup almond milk
• 1 scoop vanilla protein powder
• 1/2 cup rolled oats
Throw all of that in a blender and you're done! I usually blend it for a while to make sure the oats really get ground up – you don't want little chunks in your smoothie. If strawberries aren't your thing, you can switch them out for frozen raspberries or some mixed berries.
Feel free to send me a handwritten thank-you card when you're making this for breakfast every day next week. And then head over to my blog for more recipes, book reviews, adventure chronicles, and a lot of other rad stuff.
Shannon | Blog | Twitter | Instagram